Cancellation & Refund Policy -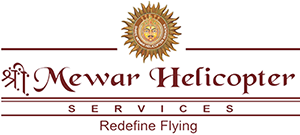 ---
On your booking We will confirm with you via email. The cancellation fee policy will take effect once you submit your reservation. If your purchase cannot be confirmed for the same than no booking will be process.
All Joyrides schedules are arranged ahead of time. Any person failing to appear on the day of departure shall not be refunded.
Please note that cancellation fees are calculated based on the date we receive your signed Cancellation Request Form and Joyrides service start date.

| Cancellation Made Within | Cancellation Fee |
| --- | --- |
| 7 Days Prior to Departure Date | 100% of Booking Price |
| 8-14 Days Prior to Departure Datee | 50% of Booking Price |
| 15-29 Days Prior to Departure Date | 25% of Booking Price |
| 30 or More Days Prior to Departure Date | 10% of Booking Price |

The Cancellation Fees listed above apply to all reservations unless the tour booked has specific rates or fees listed under "Special Notes".
No refund shall be given for any portions of the tour unused by the customer after tour departure regardless of circumstances.
We will not change tour departure dates for tours departing within seven days.
All cancellations must be made directly with Mewar Helicopter Services.
Some Joyrides may require a minimum number of people to operate. The affected customer may choose a similar tour product as a substitute. Should this occur, it would be under very rare circumstances because we try our best to accommodate customers.
In most cases, reservations paid by wire transfer, cash deposit, money order/traveler's check/cashier's check will be refunded via methods such as PayTM or check. For refunds processed by wire transfer, any associated wire transfer fee will be deducted from the overall refund amount.
We will process your cancellation/refund request within one to seven business days. We will NOT acknowledge voice mail or email cancellations.
There will be a full refund in case of Technical Problem or any problem in the Helicopter.
Partial Refund will be there during adverse Condition by Nature.
Photo ID proof will be required before Boarding.
Child above 3 years will be treated as adult, must be carry a valid age proof.